Your Trusted Wealth and Insurance Advisor
To continue to be a trusted, professional wealth adviser for our clients for the long-term, providing comprehensive service-focused, client-centric financial services and advice catering to their specific needs.
To maintain an acute sense of responsibility for each client's well-being, ensuring pursuit of each client's satisfaction relentlessly. Our commitment is never to fail to make our clients' best interests our number one priority!
Tony has a unique approach to financial planning that goes well beyond the normal scope of wealth-related services, going that extra mile whenever required. He values long-term relationships as your trusted partner as you progress along your wealth journey. With years of accumulated professional knowledge and practical experience, Tony can be relied upon to assist with investments, taxation matters, and retirement planning. Tony is here to help you through all stages of your journey in life, from wealth accumulation to estate planning.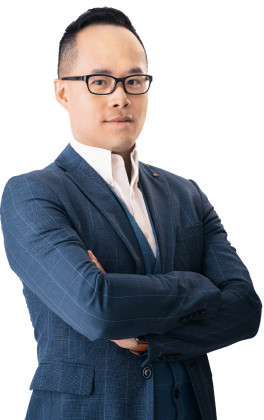 Honest advice, expertise and out-of-the-box thinking forms the core of Royal Rock Wealth and our ability to deliver best-in-class financial advice for our clients.
My team and I are happy to discuss and learn more about how we can help you build and preserve wealth.
"Tony was tremendously helpful for helping me pick out the insurance I needed. His vast knowledge of different products gave me the confidence I wasn't missing out on a better choice, and he provided insights that challenged my false assumptions which may have ended disastrous for me and my family. ​It's clear he had our interests at heart and our discussions were frank and fruitful with no pressure at all. I would highly recommend his services!"
This letter confirms the excellent service recently provided by Tony. He has consistently advocated for this and have earned my trust. Words cannot adequately describe his dedication to ensuring all stakeholders, within the process are accountable to the best interest of the client (me). Business hours do not exist in disasters–Tony was available and always on call as required. I am also tremendously grateful for the excellent policy designed by Tony. As a result of this, my focus has been getting the business up and running without worrying other risks in life"
In 20 years of professional life, I have not met such a trustworthy financial advisor like Tony. He never failed to surprise me by his active listening, patience, knowledge and caring for ever dollar I made. Without his help me, my family as well as our growing business could not have peace of mind.
Let's See How We Can

Help You
Your path to a more secure financial future is only a phone call away. To get started, fill in the contact form or call at 778-288-1587. we can get to know each other through an in-person or virtual consultation.